There are many artists that have been using technology to their advantage when it comes to their art. In this day and age technology has become a great tool to grow and promote your work and it has reached audiences for almost every single field. When it comes to the arts it becomes a little bit tricky as there are many algorithms and different methods that artists must use to successfully reach their target audience. However, there are still many successful artists that have been using these tactics to reach people online and in real life. In this article we will be revealing ways that artists can successfully grow their online presence and at the end we will be introducing one successful fashion designer who is also big presence online.
Instagram, TikTok, or YouTube?
Currently there are so many different social media platforms that one can use to connect with different individuals. Although, it can become quite confusing which social media platform is the best. The reason could be that there are a lot of users on every social media platform such as Instagram, TikTok, and YouTube. However, one must pay attention to the trends and algorithms of each social media platform and choose which one may be the most suitable for what they are trying to promote. For example, TikTok is mainly videos where people use their platform to raise awareness on issues, teach different things such as workout routines, makeup tutorials and self-improvement tips as well as many more things. And YouTube is a much broader platform in which one can find almost any type of video from movie scenes to music videos to YouTube channels where one can work on their self-improvement, as well as reviews on various products. And while Instagram used to be more photo-based type of application it has grown into a platform with videos that help users grow they're following. At the moment, Instagram users who work on reels have been more successful in promoting their work in anything it is that they connect to their followers with.

But the truth is one of the most engaging apps right now is TikTok. So, if someone is searching for a way to grow their audience and connect with like-minded individuals––especially if they are in the arts, this app might be their best choice. Even some of the biggest companies use these apps to promote their products and connect with their customers and audiences. This is true in the case of many brands such as luxury fashion brands. One of these brands is Brandon Maxwell, which has one of the most intriguing artistic contents on the Internet. The most noticeable things about their account is how sleek and clean their content appears. It's also very consistent and the focus of their narrative is on their designs and the cut of their styles. While mentioning the great content that Brandon Maxwell has on their social media platform, it's also important to know about the person behind those posts. We will now introduce you to the fashion designer and social media manager of Brandon Maxwell: Javier Tabares Garcia
Javier Tabares Garcia: Fashion Designer and Social Media Expert.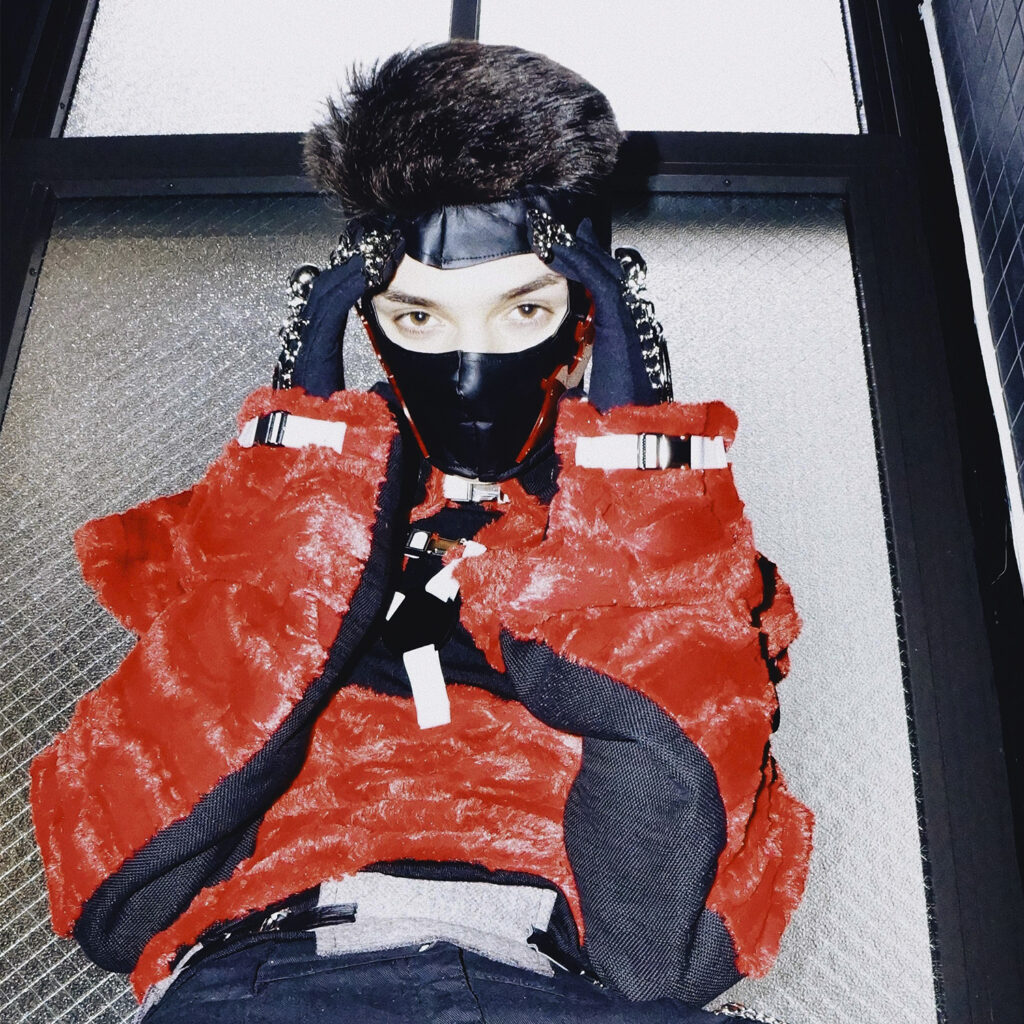 Javier is a fashion designer based in New York City. He has a lot of experience in design, production, and marketing which has been growing. At Brandon Maxwell, he currently films and edits their videos and content that they post on TikTok. This means that he executes the job of an art director, and he has the responsibility of bringing to life the concepts and all video ideas that are part of the brand's visual language. This also helps reflect the brand's identity. Javier mentions how he and his team have been changing the way fashion luxury brands post on TikTok as they have been the first ones to come up with many formats for TikTok videos. He also reflects how it is quite noticeable how some other luxury fashion brands have been mimicking their format months after they post it.
While he has been collaborating with Brandon Maxwell for a while now, Javier has also been a fashion designer with his own collections and ideas. He also has his own social media platforms such as Instagram, YouTube and TikTok with more than 110,000 followers on the app. Javier also has his own official website where he sells most of his designs. His collections include buckle skirts, bikinis, corset dresses, and T-shirts. His designs could be described as very innovative yet practical. It is very interesting to see the intersection of Y2K and futuristic designs in his work. For Javier, designing is like storytelling in which he can express himself with colors, shapes, cut outs and ensembles. He's very interested in creating a dynamic within an outfit which is connected to his background in photography. He has strong skills as a photographer and has a very great eye for different contrasts and complexities that can be created within a style with cool designs and expressions of a model.
Javier has been growing successfully as a fashion designer in New York and has great plans of promoting his collections on his website and collaborating with different brands in the future. He is currently coming up with a new collection and he can't wait to share it with his followers. The great thing about his work is that it can also be bought by fashion enthusiasts and collectors. Javier was also one of the dressers in the 2023 spring Balenciaga fashion show. He believes in making connections with different fashion designers and seeing their perspective as he believes it will broaden his own viewpoint in the art world. He's very excited to embark on his journey of collaborating with more and more designers and connecting with audiences that appreciate the beauty and art within the fashion world. He is also a great inspiration for those who wish to have an online presence as he amazingly balances that with his artistic creations.