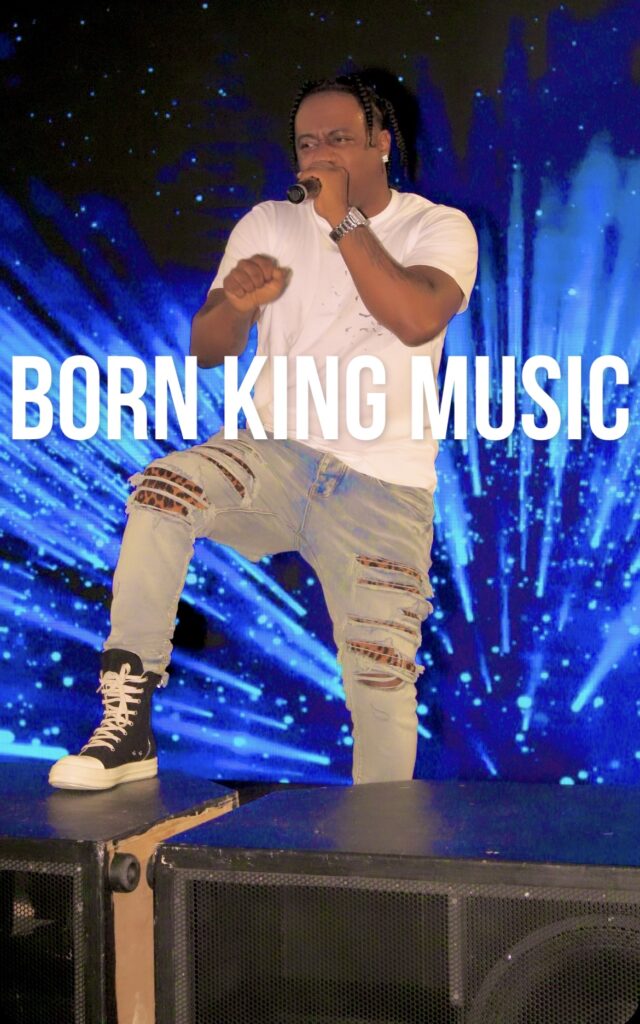 Bornking's Gospel Drill,Artist is quickly rising through the ranks of the New York City gospel scene. Bornking hasn't always been into music or even knew how to make music,It was something that just came upon him about 1 year ago,He soon developed a love for gospel drill, a style of music that blends traditional gospel with hip-hop and he takes his ministry very seriously. 
His music is always inspired by his faith and his personal belief system, and he doesn't shy away from talking about this in his songs. What separates Bornking from other gospel drill artists is his unique sound and lyrical content. He draws inspiration from his own life experiences, which gives his music a personal touch that listeners can relate to. Bornking is quickly gaining a following in New York City, and it won't be long before he's at the top of the gospel scene.
If you want to keep up with Bornking and learn more about him, you'll want to follow him on social media. He's on Facebook, Twitter and Instagram, sharing updates regularly. He also releases new music frequently which can be found on Spotify or Apple Music.
Gospel Drill Is Unique in New York City
In a city where hip-hop and rap have been the dominant genres of music for decades, it can be hard for young artists to make a name for themselves in the gospel music scene. But that's exactly what young Bornking is doing.
What makes Bornking unique is his style of gospel drill—a mix of rap and hip-hop with a gospel twist. Gospel drill is a relatively new genre, and Bornking is one of its pioneers. He's quickly gaining a following in New York City, and his music is starting to make waves beyond the city limits.
If you're looking for music that will get your feet moving and your spirit soaring, Bornking is definitely worth checking out.
Impact of Gospel Drill on the Hip-Hop Scene
Gospel drill a high-energy, gospel-infused take on hip-hop that's been blowing up in the New York City scene.
What's behind the gospel drill movement? Well, a lot of things. But one of the biggest driving forces is the community that has developed around it. The artists and fans who support gospel drill are united by their love for the music and their shared African-American heritage.
Gospel Drill and the Rising King of New York City
Gospel Drill is the newest genre to emerge from the streets of New York City. Many people have heard of the popular rap artists from New York, but Gospel Drill is quickly proving to be a force to be reckoned with.
The genre, which originated in South London, is described as a hybrid between gospel music and drill music. It's unique in that it blends spiritual music with hard-hitting beats, creating a sound that resonates with both religious and non-religious listeners alike.
BornKing the Rising King of Gospel Drill in NYC is emerging as one of this genre's breakout stars. His songs focus on topics and themes that are relevant to today's generation, yet remain rooted in Christian values. He uses his music to bring people together and spread messages of hope and faith; his captivating beats coupled with his powerful lyrics make him an artist worth watching out for.
Inside Look at the Rising King of Gospel Drill in New York City
If you want to get an inside look into the world of gospel drill, then you should know about BornkKing. He is the rising king of this type of music in New York City. He has been introducing a new sound to the genre that is quickly gaining popularity.
As a rapper, he incorporates elements of both traditional gospel music and rap in his style. His lyrics and beats are both melodic and hard-hitting. His use of samples from other artists' songs creates a unique sound that resonates with listeners.
He is also encouraging people to express themselves through music. He often takes part in local church Events where he encourages young people to express their creativity through rap and music production. This is one way he is helping to develop the gospel drill scene in NYC.
The Gospel Drill King of NYC is unifying two seemingly contradictory genres: the menacing sounds of drill and the uplifting sounds of Christianity. Born in Brooklyn, the Gospel Drill King has used his platform to preach a message of redemption and deliverance.
He says that music is a powerful tool for spreading positive energy and speaking about topics such as racial injustice, mental health, and incarceration. His approach is rooted in biblical principles and incorporates elements of traditional hip-hop with modern gospel-influenced beats.
BornKing the gospel drill king mission is to serve as a bridge between the street culture of drill music and the Christian faith. Through this unique blend of genres, he hopes to bring together communities that otherwise wouldn't meet each other in person. He wants to show that there is more than one way to express yourself through music while still being God-fearing.
Gospel Drill Combines Christianity with Hip-Hop in NYC
You may have heard of gospel drill and the new rising king of gospel drill in NYC but what exactly is it? Gospel Drill combines elements of rap and hip-hop music with Christianity in order to spread a message of faith and hope in the community. It is seen as a genre that can allow people to express themselves in a way that also honors their faith.
The gospel drill scene in NYC has been growing rapidly, thanks to artists like Bornking, who are uniting hip-hop and Christianity through their music. By combining both inspirational lyrics with trap-style beats, these artists are helping bring gospel into the mainstream – especially among millennial who have grown up with rap culture.
Follow Bornking
@Bornkingmusic on Spotify
@Bornkingmusic on Apple Music
@Bornkingmusic on YouTube
@Bornkingmusic on Facebook