Shane Alexander was the only child of bartender Laurie Little and diesel engine mechanic John Sevier. His father is from Orange County, California, and his mother is from Toronto, Canada. Shane spent his childhood in a traditional martial arts academy in Hemet, California, where he grew up. He studied a variety of martial arts and eastern sword work. At the age of 14, he began taking theater classes during his high school years. He fell in love with acting and being on stage right away, and this carried over into his first two years of college before transitioning into film work. He began his career appearing in local commercials and films.
Shane entered the stunt world at the age of 25 when he enrolled in David Boushey's International Stunt School in Seattle, WA and continued attending stunt training workshops in Canada and Los Angeles. He began working on as many stunt jobs as he could find, thanks to his extensive martial arts background and professional stunt training. Shane is completely immersed in the stunt world and is known for his work in Kung Fu Ghost, I am Gitmo, Alone, Wipeout, The Mercenaries and many more quality productions.
UPCOMING FILM PROJECTS CONFIRMED 2023!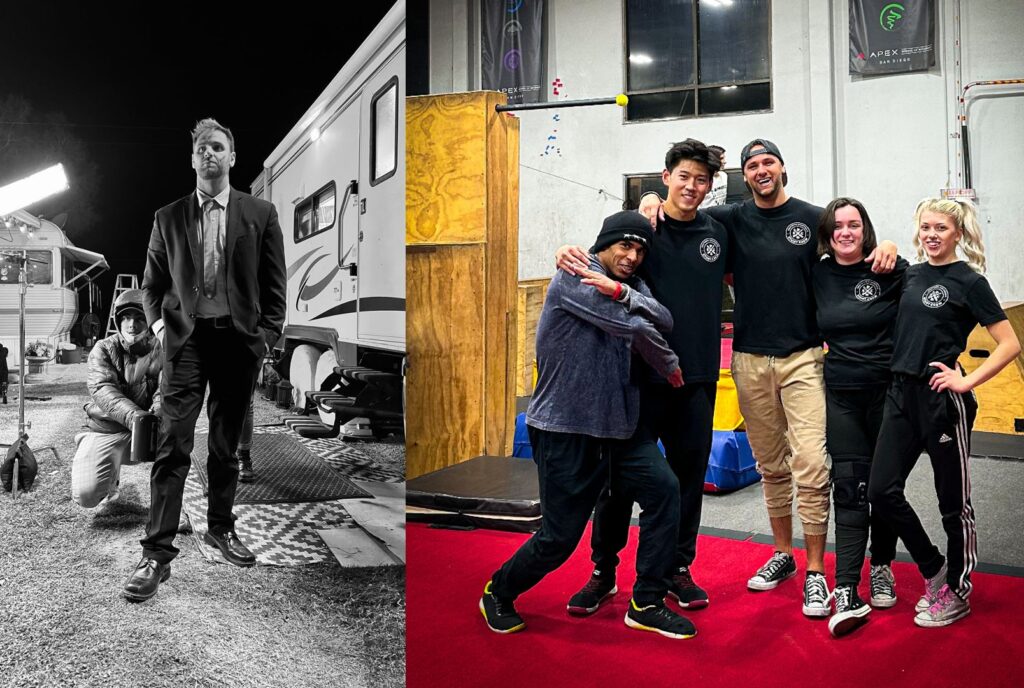 Shane Alexander is rising in the industry and has worked on films that are on Peacock and other major streaming services. As confirmed on IMDB, Shane has 10 upcoming film projects in the works which he handles stunts and coordination.
Shane recently completed Fear Binds, Work Life, and is in post production status on Until Health Do Us Part, The Club, and Good Guy with a Gun. He is currently working in production status of The Heart to Fight, an action-thriller film, and Land of Wolves, a 1 hour and 30 minute drama feature film.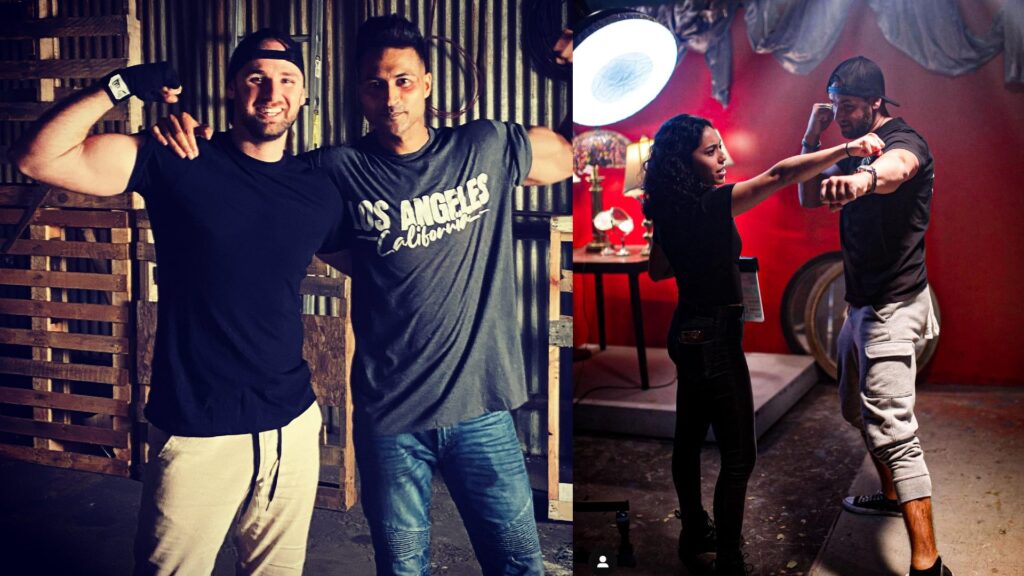 In an interview, Shane Alexander talks about taking on his favorite roles:

"I naturally love taking on the action roles when I can, I feel very at home with them, and action is why I got into this in the first place..…" –Shane Alexander
Keep Up With The Latest & Follow Shane Alexander on Official Social Sites:
IG: https://www.instagram.com/so_cal_stunts/ Stunt Reel: https://youtu.be/DbqXY8SIr94