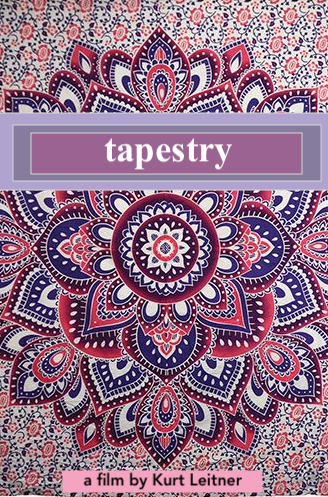 Celebrating stories of location, language and love, a cast of international women from over 20 different countries, each share inspirational stories about themselves, women they know or a woman who inspired the world around them. Presented in first-person monologues performed directly to camera, writer-director Kurt Leitner (Spring Awakening: The Movie) is prepping his latest feature Tapestry: International Stories of Independent Women to share with the world. "I wanted to champion female stories with diverse actors from around the world. My intention is to not only accentuate their unique stories, but also, to unite their common thread throughout the world. We searched the globe to find the perfect cast of superbly talented women" says director Kurt Leitner. I was raised by my mother and two older sisters, so I wanted to share what I learned in life: Women are the best of us. They should be celebrated and honoured with every breath, every laugh and every tear we experience. My hope is that with our film 'Tapestry', we will do just that".
"The moment I read the script, I almost felt like these were my words and that I had written them, because my life deeply intertwined with them. I am thrilled to play Kashvi and tell the story of strength and delicateness of what it means to navigate life as a woman, an Indian woman" says LA-based, Indian actress Vidushi Chadha.
Mor Cohen from Israel said that she too felt an immediate sincere connection to the material and the premise. "There was something very vulnerable that working with this concept has awakened in me that I am eager to further explore. Projects like this one are the reason I chose acting as my profession and I'm thrilled to be part of this fascinating film that celebrates international women and their stories in their native tongue." she continued.
Spanish actress, Ángela del Salto expressed "I am fortunate to be part of this international film where women's voices can be heard loud and clear, celebrating their culture and power. I can't wait to embark on this beautiful adventure."
Ray Baptista of Brazil said "I'm honored to be acting in a project that celebrates women from all over the world and their stories. Representation is important. For me, it's a gift that I get to speak my native language, and play someone from my own background, a Brazilian woman".
Bulgarian actress, Kristina Yaneva states "It's exciting to be part of Tapestry that shows women, their strength, power and passion in such an inspiring way. Women in all their uniqueness and versatility are truly capable to change the world. Women who know how to dream and pursue the dream, and turn even the mundanity of everyday life into an exciting journey".
Amélie Hoeferle (Hunger Games: The Ballad of Songbirds and Snakes), Elina Golde (The Big Leap), Vidushi Chadha (Neckline), Syama Rayner (Devils), Mor Cohen (Natalie Portman's A Tale of Love and Darkness, A.K. Espada's This Is Our Home), Borah Ahn (Removable), Ángela del Salto (Al Otro Lado Del Muro), Whitney Touré (Chronicles of the Sun), Carola Di Franco (Enough Of Me), Kristina Yaneva (Émigré, Postcards from the Orient) and Maysie Hoy (Three Women, The Player) are some of the actors that will be forming this all-women ensemble, with each character they perform, presenting a strong, but inspirational arc. Individually, yet seamlessly, weaving a beautiful, cinematic Tapestry!