I am excited to welcome Manuel Raposo here today for a discussion on entrepreneurship and creativity. Manuel travelled to come join us from Lyon in France, which I for one am extremely grateful for. Manuel, welcome I hope your trip was nice.
Thank you for having me and yes, I was quite blessed to have had a good trip here.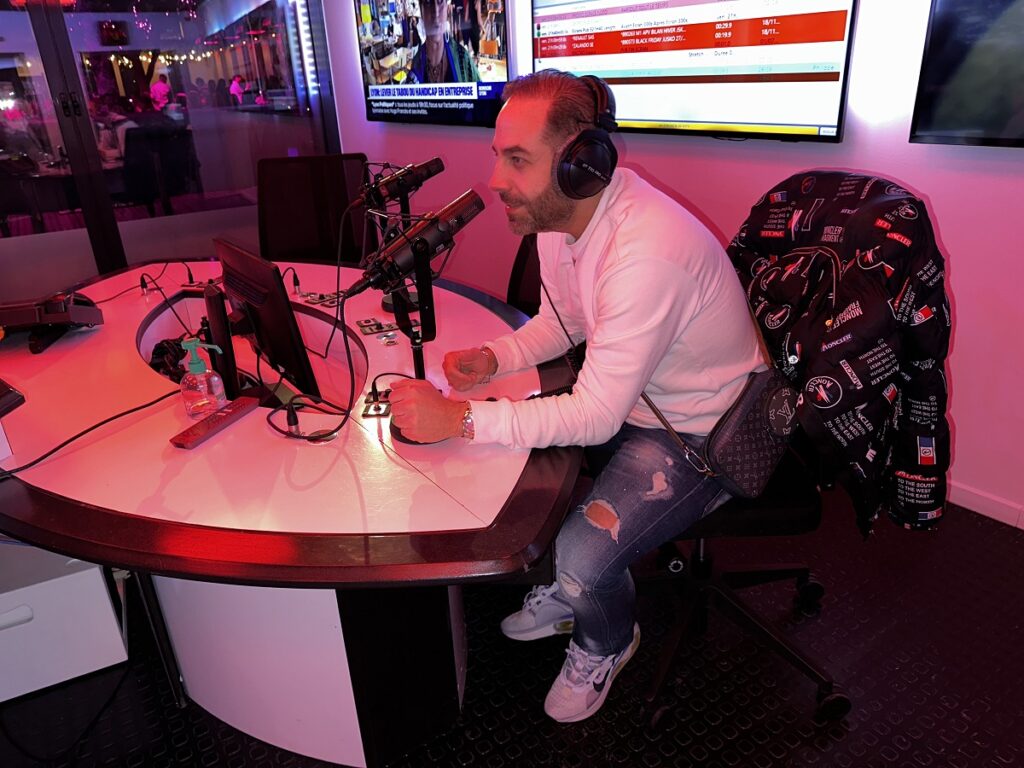 Let's start easy, could you let our readers know a little bit more about your companies and what you do?
Certainly, I originally created my company RM Group in 2009 in an attempt to unify under one banner three different areas of activity. RM Prod which is the first part of the company, deals with the production and management of artists, while Identity Studio takes on all of the communication and marketing aspects. Finally, Voyage Luxury deals with everything travel management. While to the untrained eye these three might look like completely separate business ventures I have found that most of the artists we collaborate with are happy to have everything they need under one unified and professional banner.
So, it is all about the artists?
Definitely, as a manager, I know first-hand want it means to want to have your entire team succeed. Regardless of the hardships, you might go through, or the different ventures you might need to learn about, at the end of the day it will all be about motivating our teams so that we can better support our artists, models and influencers in all of their different projects.
Are there any other entrepreneurs that inspire you?
I always loved the way Steve Jobs handled communications for Apple and how focused he was on creating innovative products that will have their own small niche within their market.
Has it all been good since you started your company or have you faced any challenges?
While overall everything has turned out great and I have gotten to learn more and be a part of a field that I truly care about, I can't say that it has all been smooth sailing. Throughout my career, there have been those who did not believe in me or that the projects I was taking on would be successful. But I have always been a fighter and I always knew I had something good to offer, so I kept going. I think that's the most important thing when faced with challenges to know that even if step 1 seems hard, the view from the top of the ladder is exceptional.
What are your most significant projects?

All my projects have been important to me, each project is different and requires a total investment on my part. I had the chance to produce music, I also managed influencers, artists, really all my projects were important to me, each project is different and requires a total investment on my part. I had the chance to produce music, I also managed influencers, artists, I was also a director in several nightclubs, and I also touched the film industry in terms of communication also.

what advice would you give to young people who wish to realize a dream or a project?

Never give up and always keep your head up. Be patient and persistent: Achieving your dreams requires patience and perseverance; it won't happen overnight and it may take several attempts before you get to the final result.
Wow, thank you for that. To close off, where can our readers find you or connect with you for their projects?
I am nothing if not easy to find. My Instagram account @rmprodoff is one of the best places for those who want to just follow along in my journey. For those wanting to forge a collaboration, then my business websites are the best places to go.
RM GROUP http://www.rm-group.fr
RM PROD http://www.rm-prod.fr
IDENTITY STUDIO http://www.identity-studiodesign.com
Voyage LUXURY http://www.voyage-luxury.com