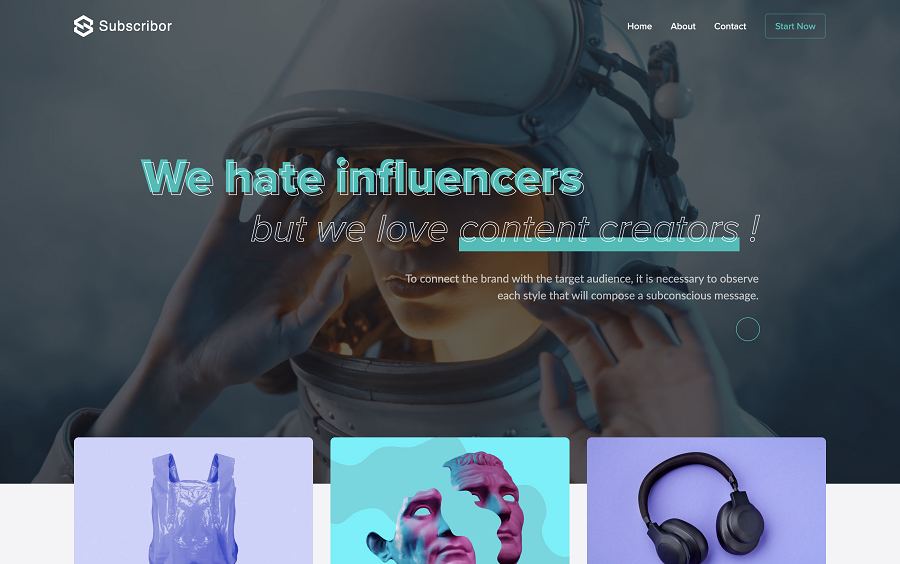 New York, NY – Subscribor, a Manhattan-based marketing agency dedicated to content creators and influencers, has announced that it has raised $50 million from Afterpay, Touch Ventures, and other investors. This latest round of funding comes just one year after Subscribor's first fundraising round of $2 million and will allow the company to greatly accelerate its growth in the influencer and content creator market.
In addition to the new funding, Subscribor has also announced the launch of Subr.me, a new tool dedicated to influencers that allows them to create Boi Link pages for their Instagram or TikTok profiles. This unique link between influencers and consumers is made possible through Subscribor's matchmaking services, which have been growing rapidly since the company's creation in late 2020.
The entire team of Subscribor is thrilled to have the support of such respected investors as Afterpay and Touch Ventures. "This new funding will allow us to continue developing innovative tools and services for influencers and content creators, and to further expand our reach in the market."
In addition to Subr.me, Subscribor is also planning to launch a new subscription platform this year to meet the needs of influencers and content creators. The company is constantly looking for ways to improve the influencer experience, and this new platform is just the latest example of that commitment.
"At Subscribor, we are committed to helping influencers and content creators succeed," says the team, which is extremely happy with the recent round of funding. "With the launch of Subr.me and our new subscription platform, we are confident that we will be able to take our influencer matchmaking services to the next level and provide even more value to our clients."
About Subscribor
Subscribor is a marketing agency dedicated to content creators and influencers. The company's unique matchmaking services and innovative tools, such as Subr.me, help influencers connect with consumers and grow their online presence. Founded in late 2020, Subscribor is based in Manhattan, New York, and is rapidly growing in the influencer and content creator market.
For more information, visit subscribor.com
More about Subr.me
Subr.me is an advanced Link in Bio tool by Subscribor that comes with a wide range of features for content creators. The app has a community of over 100k+ subscribers and it can be easily downloaded for free on both the App Store and Google Play.
Subr.me comes with a promise of lifetime-free subscription and creator support in all languages. It even offers help center articles in Brazilian Portuguese and Bahasa Indonesian for those that prefer to self-serve in these languages.
It allows users to track their performance through a seamless integration of pixel and other tracking codes for all major social media platforms, including Meta (Facebook and Instagram), Google, TikTok, Snapchat, LinkedIn, Pinterest and Twitter.
Subr.me offers 4 advanced features, including:
Bio Link Pages
With Subr.me, you can easily create your own Link in Bio tool that is highly customizable to suit your preferences. You can easily add, remove and change the layout of your Link in Bio page that you create on Subr.me on the go. It really allows creators to explore new lengths of exposure on social media!
Shortened Links
Not only are long URLs very difficult to share, but they also look spammy when you add multiple UTM tracking codes or if you use any large names. With Subr.me, you can instantly create shorter versions of any URL that you would like to share with your audience.
QR Code
QR codes have quickly become a global phenomenon with their ease and variety of use cases. If you're looking to create a QR code for your website or landing pages, you can do it seamlessly with a fully featured QR code generator system that comes with a wide range of easy-to-use templates with Subr.me!
Built-in Analytics
A feature that is unique to Subr.me, the native analytics feature offers a wide range of options to sort and organize your data effectively and efficiently. With it, the data is easily comprehensible but very comprehensive at the same time. The analytics feature on Subr.me is GDPR, CCPA and PECR compliant.
For more, visit https://subr.me