Thomaston, Connecticut 02/05/2023 – Kasdyn Click, a local business owner and up-and-coming author, recently published his debut novel Saddlebrook, a heart-wrenching tale of love and sacrifice that follows the lives of two elite athletes as they navigate the pressure of their careers. On top of the successful second publication, Click is also pleased to announce a new partnership with the University of Connecticut Dressage Equestrian Team. As the students head into the 2023 show season, the Saddlebrook team will take on the role of sponsor.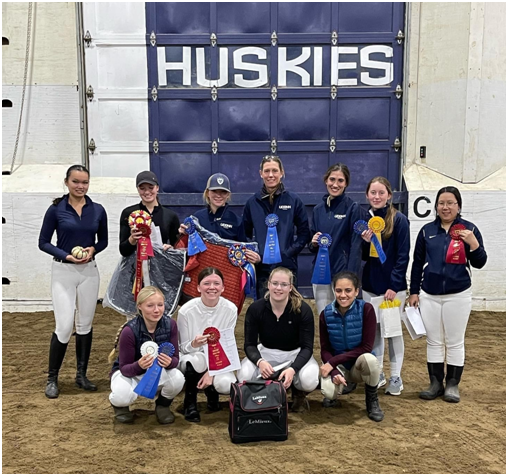 "I wrote Saddlebrook to capture the imaginations of young athletes and help them relate to the emotional challenges facing Isabella and Jack, my main characters," said Click. "I'm so happy we found a group of young athletes who love their story as much as I do, and as an active member of the Thomaston community and former athlete myself, I'm thrilled to support these impressive students throughout the competition season."
The author's second book and first foray into fiction, Saddlebrook is capturing audiences with its niche focus on equestrianism, dirt biking, and the perils of pursuing high-level performance. Isabella, an elite showjumper with the dream of rising to the top of her sport, struggles to balance her ambition with her love for Jack, a professional dirt bike racer who also faces the pressure of prioritizing his career.
As they attempt to have it both ways, the pair must juggle their love, their performance, their animals, and their distance from each other. Since its release, Saddlebrook has tapped into the mixed emotions many high-caliber athletes of their age must also grapple with.
"The internal dream and reality of personal connection with Isabella really caught my eye when I first heard of Saddlebrook. The drama unraveling itself within the book is something you want to be a part of, both its difficulties and success," said Lilly Ankeney-Fox, an equestrian expert at Ankeney Equine Training of Colorado. "Saddlebrook is a book I'd highly recommend for any romance and/or horse enthusiast."
When Click set out to write Saddlebrook, he had one goal in mind: to bring people together. Though the story started out as a low-budget romance novel to attempt fiction writing, its recent success on social media underscores just how relatable and compelling the unique perspective has been for young readers.
Moving forward, Click will continue growing his Connecticut-based portable rental company A1 Portable Toilet, volunteering for community upliftment projects, fundraising for key initiatives like Hidden Acres Therapeutic Riding Center and being a silver sponsor for the Thomaston High School 2023 Graduating Class.
To learn more about Kasdyn Click and order a copy of Saddlebrook, head to kasdynclick.com Be sure to follow the Saddlebrook team on Instagram at @saddlebrooknovel, and keep an eye out for the book's
free Kindle release in July 2023. To keep track of the UConn Dressage Team's 2023 season, follow them on Facebook.