Lady Gaga Tweets about the third limited addition CD cover of her new album "Love for Sale" that is available exclusively at her shop. This CD cover also has a new vinyl with the CD bundle. This tweet was especially for the fans of the singer.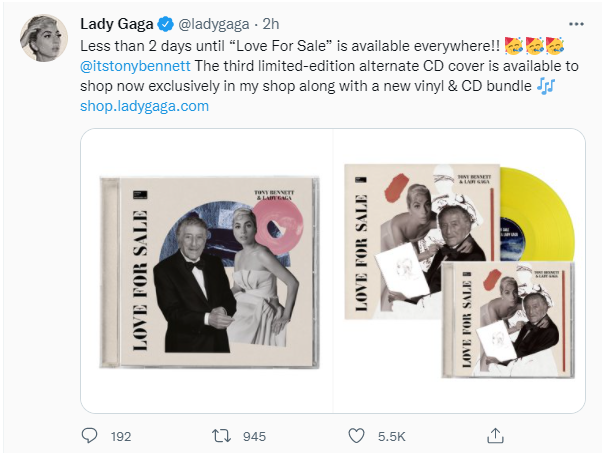 It is about just two days to the sale of "Love for Sale" and the fans have grabbed their CDs cordially. The CDs of this album with Tony Bennett are not available across. The fans are enjoying the joyous jazz experience. Fans can enjoy the third exclusive edition cover to show off their collection of jazz.
The alternative CD cover 3 has picture of Lady Gaga behind Tony Bennett. The first alternative cover has them both in a dancing pose, both looking gorgeous in black. The second alternative cover has the picture of Lady Gaga in front of Tony Bennett. The shop also has special Love For Sale crewneck shirt and a box set.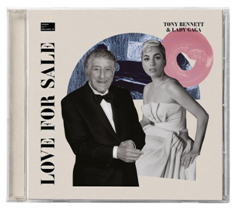 Before this tweet, the singer tweeted about the availability of the album on Apple music, with a video, captioned "Pre-add "Love For Sale" on @AppleMusic to listen to the album in Spatial Audio on Friday Smiling face with 3 hearts @itstonybennetthttp://apple.co/loveforsale"
The album has been trending since the release of its first song and the singer is promoting it via Twitter account to involve the fans.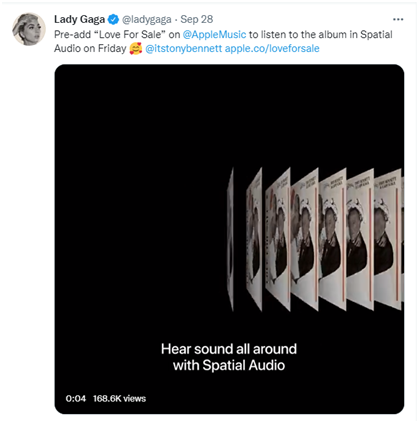 Lady Gaga, 35, Singer, also presented the special LOVE FOR SALE SHADOW PALETTE. This palette is also available exclusively at the Lady Gaga Shop only. She shared it with love for the fans saying that she wants to see the glam they will create with it.
The singer writes about the exclusive Love for Sale Shadow Palette that "The new @hauslabsLOVE FOR SALE SHADOW PALETTE is about innovation, high-performance, and iconic glam. We created must-have mattes, shimmers, metallics, and a universal sheer topper – each designed in Italy with love, kindness, and luxurious blendability. https://bit.ly/2XF2k6U."
Love for Sale is the second studio album that Lady Gaga and Tony Bennett created collaboratively. Their first collaboration "Cheek to Cheek" was also a success in 2014. The collective artistry of both is undeniable. The vocals of the singer and the potential she gave to the album shows that she is at the top of the pop genre.
Followers have responded positively on the tweets of the singer, and they are into the exclusive limited editions of Love For Sale. This album is the seventh of Lady Gaga's life while 61st studio album of Tony Bennett. It was recorded between 2018 to 2020 and set for release by Columbia and Interscope Records.