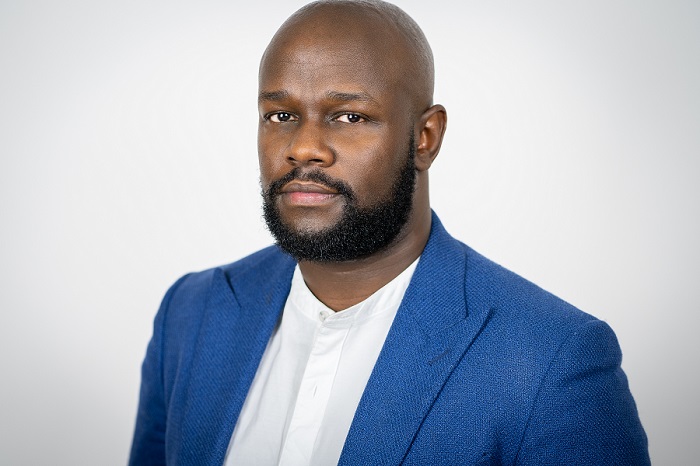 Dennis Mailu is showcasing his leading man star power in his latest movie, 'Bald Patch: The Black Supper.' The Kenyan has just completed filming on the psychological thriller which was filmed in the Los Angeles area. We have the inside scoop on the movies stars new project and a glimpse from the set.
Congratulations Dennis on your continued success as an actor. You have become one of Hollywood's most sought after talents. For those who may not know you, can you tell us a bit about yourself?
Thank you for having me! I was born and raised in Nairobi in Kenya, and I am from the Kamba ethnic tribe. I speak my native tongue Kikamba and Swahili, which makes for great family conversations, and is useful in my career. Before living in Los Angeles, I lived and studied in the United Kingdom for 9 years.
Thank you for sharing the poster for your new movie 'Bald Patch (The Black Supper)'What's the project about?
This movie is a thriller and follows Bola Rhodes after losing her entire family, is left with the difficult burden of moving on. However, her decision making takes an ominous turn when she meets Daniel and the Mute Man of the Bridge, a cult like organization who make her contemplate between her own life and death. This is a story of mental health, love, and acceptance.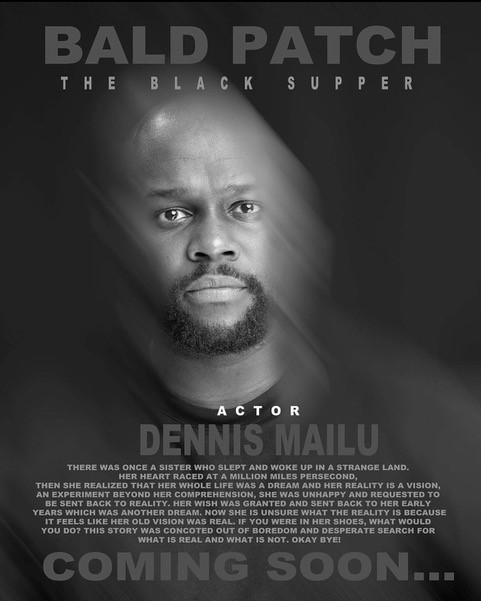 What character do you portray in the film?
I play Daniel, Head of the Bridge Organization. He is a stern and calculated individual who has been through some hardships in his past life and taken it upon himself to aid others in overcoming the same hurdles with the aid of his trusty right hand The Mute Man. However, Daniels' methods to attain this challenges ethics and are dark, unorthodox, and controversial at best.
Did you have to learn anything new for the role?
Yes, firstly, I was lucky enough to work with director Jide Kol, who brought out great direction for the dark element to my character, a refreshing role I hadn't tapped into before. Secondly, I got to work with weapons and different props on a film set! Translating stage combat training to an actual film set was fun!
How important is training and honing your craft for you?
Continuous acting training is a vital component to being a complete actor. One can be born with the talent or ability, however repetitive creation of ideas through technique allows one to be in a constant flow of expression. Attending both theatre and film school fed me with the methods that allow me to achieve my desired state of being for each performance. Acting is the reality of doing and its foundation is training.
Are you active on social media?
Yes. I can be found on IMDb, Instagram, Facebook and my Website