The Old Nemesis
If you are dialed into the soccer community in this area you might remember this former striker who scored on our teams mercilessly and knocked our teams out of the playoffs. Starting with the PDL semi pro Cape Cod Crusaders and then transferring to their replacements the Yarmouth Navigators after their disbandment, Keith Simpson carried an incredible 1.28 goals per game average (104 in 81) that is still tops in all American soccer. I can still recall the 32-goal season where his Navigators trampled our Rhinos in the playoffs 4 to nil. Enough about the painful old times, this has obviously changed over the years. I have gotten over it and moved on and so apparently has he.
The Virtual Soccer Field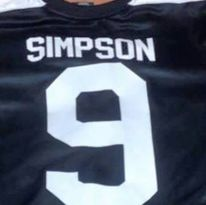 Going under the screen name "klegendairy1", Keith competed in an EGL.TV FIFA 23 Invitation Only tournament and pulled off an amazing semi final performance live on Twitch. His mindset hasn't seemed to change though as he used an all-out attack to carry his virtual team all the way to the semis. The field was made up of former soccer players mixed with a few of the pros from the FIFA circuit. The former players held their own with two of them making the semi-finals before losing tight matches to the pros. You could tell they knew what they were doing on the virtual pitch. Keith has a good following on his twitch account and if you are looking to see his all attack that might not be recommended by the pros, his channel is for you.
Life After Soccer
It was good to see him though for once as he wasn't an opposing player. Apparently, after his soccer career he couldn't leave the game behind as he has been coaching youth soccer in the New England area, winning a few regional titles over the past five or so. Hopefully he has picked up some pointers teaching defense.