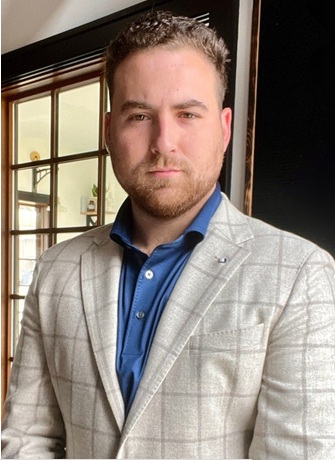 Salvatore (Sal) LaTorre is a young and accomplished entrepreneur from Buffalo, NY who has achieved remarkable success. At just 26 years old, he has already made a significant impact. What some achieve in a lifetime, Sal has achieved in just 8 years. Including founding three successful companies and enjoying a 7 figure exit from one of them.
Sal's first successful venture was Ellicottville Greens, an agri-tech company that is bringing new life into an ancient industry. The company transforms old shipping containers into high-tech hydroponic grow houses that produce fresh, healthy, and sustainable produce all year round. Sal recently stepped down from his role in late 2020 while maintaining his equity in Ellicottville Greens. "Ellicottville Greens was my life for about 5 years, in many ways it still is. I did what was needed to grow the business, it was time for the professionals to take over." said Sal. Ellicottville Greens is enjoying immeasurable success with only more to come it seems. The current evaluation of Ellicottville Greens is 27 million.
After Ellicottville Greens Sal decided to take a risk in an industry that is very competitive and unpredictable. His second company, Dead Space LLC, was a significant success. Dead Space LLC served as an online marketplace for recreational and medicinal cannabis users. His recent exit from this company makes him one of the most successful entrepreneurs under 30 in the region. Dead Space LLC sold for 1.75 million in 2023.
What is next for Sal?
We asked Sal where he sees himself in 10 years. He rapidly and truthfully responded "Retired and hanging with my family" After talking with Sal for a little over an hour it is easy to see why he has become so successful in such a short period of time. Sal mentioned his goals of a vast real estate portfolio and maybe another company or two thrown in the mix.
We asked Sal about his decision-making process when he started Dead Space LLC and ultimately decided to sell it? His response is below:
"It was a very spontaneous decision to start the company in the first place. I remember having a few grand to play around with so I figured why not try to go with the crowd for once and get into an established market with established customers. So I ordered a bunch of inventory, and called just about every person who owned a cannabis related business. The first few months were slow, and then all of a sudden, it hit. The website blew up. I went from doing 5-10k a month to 60-80k a month. Eventually we hit 6 figures a month
consistently. That was one of my main goals when I first started the company. It was at this point I knew I needed to exit. I made some calls to put the word out there. A month or two went by and honestly I forgot about even selling the company. Then, I got a call one day from a gentleman in California. He had a pretty similar business to mine and was looking to expand and I guess the rest is history."
In his most recent venture, Sal returned to his roots in the hospitality industry, opening The Humbert House. The restaurant has been a resounding success, with patrons flocking to enjoy the excellent food, drinks, and atmosphere.
Sal's commitment to quality and attention to detail has made The Humbert House a beloved hangout for the who's who in the suburbs of Buffalo.
Sal's story should be an inspiration to anyone who dreams of creating their own success and making a difference in the world. He has shown that with determination, and a commitment to innovation anything is possible. Sal LaTorre is a true example of an entrepreneur who has created a better world through his vision, passion, and hard work.
We look forward to following his career in these golden years.
By: Alexander Fauss
Read Also: https://themanhattanherald.com/shalu-prasad-the-trendsetting-entrepreneur-reveals-his-new-venture-with-mr-hospitality-group/