After their sold-out show at Palacio De Los Deportes in Mexico City, alternative rock veterans Division Minuscula are ready to tour the west coast this year along with the release of their eagerly awaited 25th anniversary album. So far 3 singles have been released from the band's upcoming album including "Laberintos", "La Ultima Llamada", and "Escombros", which are available on all digital platforms.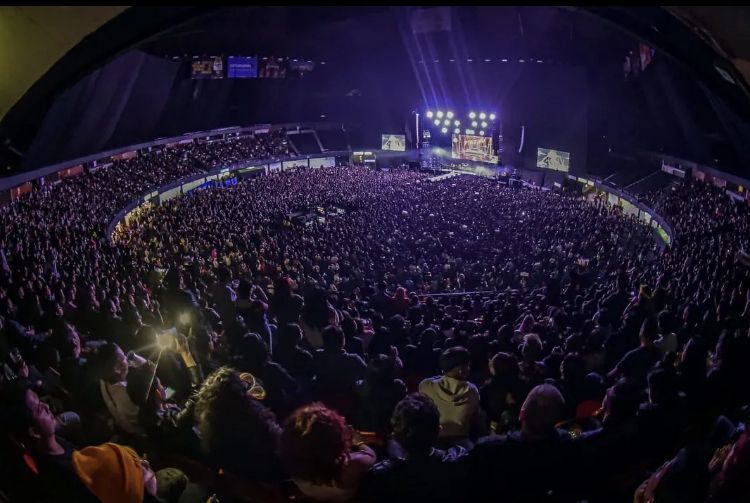 The band worked extremely hard for over three weeks with producer – engineer Jake Carmona at Sonic Ranch Studios which is a large residential recording complex in a private country setting. It is surrounded by pecan orchards and is 30 miles from El Paso International Airport, bordering the Rio Grande River and Mexico.
Bands such as Arcade Fire, Fiona Apple, Bon Iver, Snarky Puppy have recorded there and music artists and professionals from all over the world have passed through Sonic Ranch's front doors. With over 20 years of experience, Jake Carmona has passed through countless recording studio doors to get the job done. His skills and talents run the gamut from music producer, multi-instrumentalist, singer, composer, recording and mixing engineer. His eclectic taste has mastered the music genres of Mariachi, Tejano-Norteño, Urban, Salsa, Rock, Pop, Metal, Folk, R&B, Hip Hop, Blues and Jazz.
This would be the second time Division Minuscula has worked with Jake Carmona as he previously co-produced, recorded, and mixed their EP Secretos, back in 2016.
Be sure to check out the band's official website and social media pages for all the latest news and tour information!