Seek One, a contemporary street artist from Philadelphia, is taking over the art world, with New York City as his main stage. On August 11th, he showcased his work at the 'Higher' Exhibition at Gallery23 in the New York, re-establishing his permanent partnership with the gallery. A number of Seek One's artworks were displayed at the exhibition, alongside other artists including Mike Raz, Tats Cru and SKI. The event, which was sponsored in part by D'USSÉ, drew a young and trendy crowd of art lovers, who were seen sipping cocktails and enjoying music provided by DJ's Sashi and Double Trouble. Following the show, his artwork will be on display indefinitely at Gallery23 for all to see.
Taking it Beyond Physical
His latest show with Gallery23 isn't Seek's only activity in New York. This summer, he also saw success and traction at NFT NYC, building off of a previous passion project to launch his own NFT project earlier this year. Seek One always looks for anything that boosts his creative energy and forms new ideas, and his decision to combine a digital approach with contemporary art was highly welcomed by the creative community. His most recent collaboration with One of None released in June as part of the One of None's NFT NYC 2022 Hybrid Gallery. The one-of-a-kind piece he created featured the late Kobe Bryant and was titled "24" after Bryant's jersey number. This piece featured both physical and digital assets and sold just days after being put on display.
Seeing the outstanding success of this project, Seek One plans to release more projects with One of None. He will partner with them on upcoming events for Art Basel in Miami later this year, with the entire hybrid collection, likely to be designed by Seek One.
The artist dominating the street art scene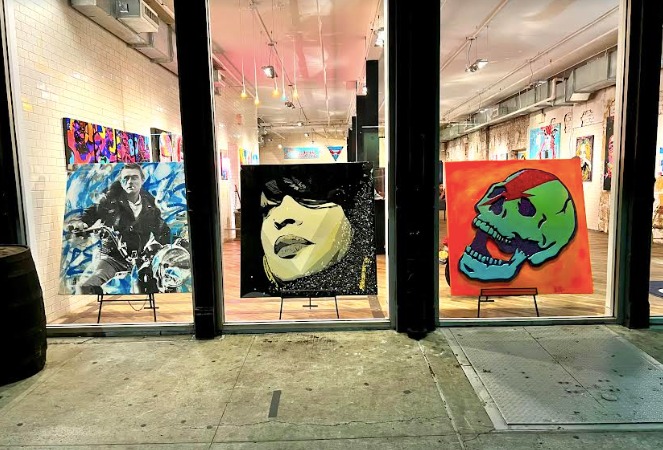 The discovery of Seek One's passion for graffiti and contemporary art at the age of 15 turned out to be the path to a successful career. Growing up as a graffiti artist and photographer gave him the freedom to explore numerous styles and mediums of art. Merging his unique graffiti backdrops with classic iconography allowed him to look for and develop his own artistic style, a critical part in his success as a contemporary artist.
Seek One began his professional, full-time career as an artist after being commissioned by Quavo, a member of the popular American rap group Migos. Since then, celebrities like NBA star Carmelo Anothony, Jonathan "Foodgod" Cheban, Tony Robbins, Meghan Trainor and actress Kaley Cuoco have collected custom his work.
He admits, "Having your work absorbed and appreciated all across the world is one of the best sensations. I truly appreciate each and every one of my collectors."
You can find some of Seek One's art displayed at multiple art galleries worldwide, including The White Room Gallery in Bridgehampton, NY, Gallery 23 in Chelsea, NY, Hayes Gallery in Greenwich, CT, Royal Street Fine Art in Aspen, CO and Galloire in Dubai, UAE.
Additionally, you can visit his website http://seekoneart.com to learn more about his work.