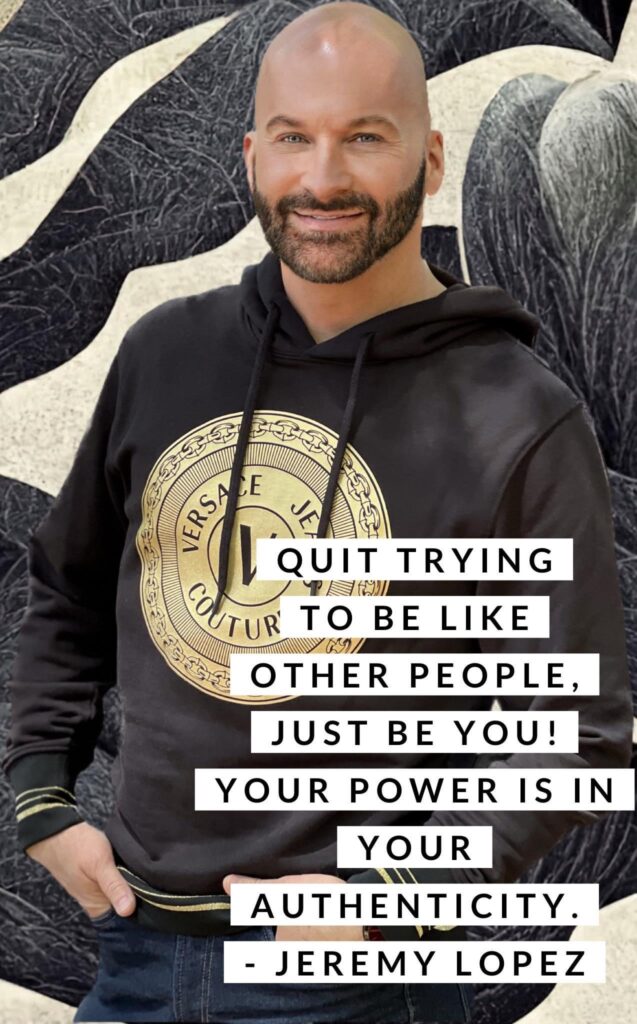 Throughout the past two decades, success coaching in the United States and Canada has become a thriving, multi-billion-dollar industry with men and women from all walks of life not only seeking advice for success but also insight into what the future holds. In a post-pandemic era, now more than ever before, seekers are turning to spirituality for answers. However, in an industry filled with trainers, success coaches, and even spiritual gurus, one leading voice is making waves and attracting a new, global audience. Founder and President of Identity Network and Now is Your Moment, Dr. Jeremy Lopez is considered by many to be one of the most prestigious success coaches working today; however, his gift of offering prophetic insight is also unmatched, with many industry insiders calling his insight "shocking" and "bone-chillingly accurate."
When asked if he considers himself a "coach," a "spiritual teacher" or a "prophet," the man affectionately known by many as "Dr. J" says, simply, "Just call me Jeremy." But although the statement may reveal his humility, there is no denying the impact that Jeremy Lopez has within the global spiritual community. He is the author of more than one hundred books – many of those now international bestsellers – and he offers prophetic insight to not only men and women from all faiths and backgrounds but also serves as personal prophetic advisor to some of the leading, most successful brands in the entertainment industry. From stars of stage and screen to heads of Fortune 500 Companies, there are many who refuse to make a move without first consulting Lopez for his uncanny ability to offer prophetic predictions.
"I don't know how he knew it, but he did." "He provided exact names and dates and even knew who I'd be meeting with!" "It was so accurate it scared me." These are just a few of the testimonials from clients; however, he also has the endorsements from other leading success coaches and bestselling authors. According to Brian Tracy, international bestselling author of The Power of Self Confidence, "This powerful, practical man shows you how to tap into power you did not even know you had." And the rave reviews only continue to mount as now, more than ever before, Lopez finds himself in even greater demand.
But now, for the first time, individuals will have the opportunity to experience prophetic insight for themselves as Jeremy Lopez is now accepting bookings for personal and private prophetic readings. Availability with Lopez is very rare with spots often filling quickly. "I love people," Lopez said when asked about what many refer to as his keen prophetic "gift." "I want everything I do to come from love. That's what 'God' means to me and that's what spirituality looks like to me. It looks like love." If the reviews are any indication, it seems the supernatural and otherworldly insight shared in prophetic coaching calls with Jeremy Lopez is truly life changing. To purchase and schedule your very own personal coaching packages, visit www.identitynetwork.net/NEED-LIFE-COACHING.