Please introduce yourself to the readers and how you first got into music:
My name is Jordan Cabo Smith, I'm a Washington based artist and producer who makes music that aims to generally make you feel good while dropping notes of positivity and good messages whenever I can. Even though I'm based out of Washington, I've had the privilege of growing up in various cities across continents and I believe that has also influenced my approach to music and life.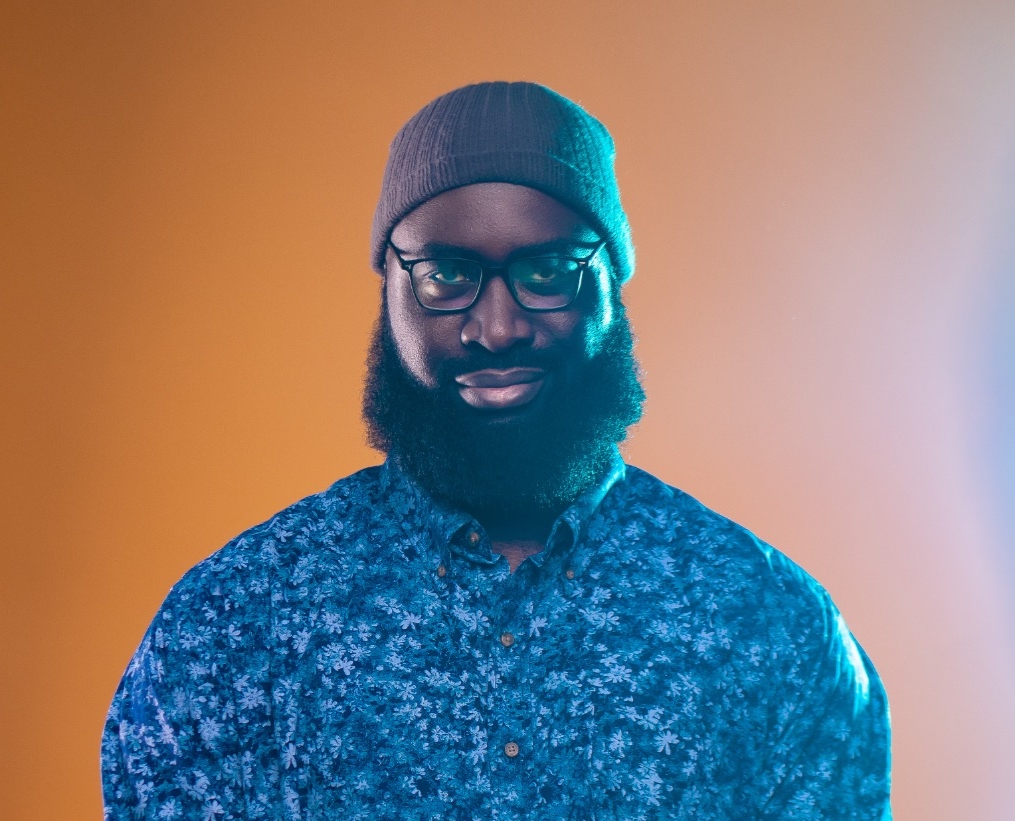 That's really interesting, what would you say is your favorite city so far?
I would say Los Angeles for sure. I lived in LA for about 3-4 years, and I loved my time there time there. I had the fortune of working on a major video game God of War for Playstation and Santa Monica Studios. It won a few awards for sound design and since that's the area I worked on, that was a pretty proud moment. I did a lot of live music in the church scene at the time with some really good musicians. I also did a tiny bit of acting where I was in a scene on a show called Navy Seals – I believe that's what it was called, as well as one of the main roles for a pilot show Yvonne Orji was producing at the time. The weather and beaches were other favorite things of mine.
Who or what were some of your influences growing up?
Musically I would say I listened to a lot. As a kid I listened to a ton of jazz, but at the same time listened to soul and hip hop. I could mention George Duke and Redman, as good end to end points of my music spectrum (smiles). On occasion I also listen to UK Drum and Bass, especially when on a long drive. I also played a lot of gospel music on the piano and directed a few church choirs as well.
What kind of training have you had, if any?
I would say I was mostly self-taught on the keyboards and bass. I learned the basics of music theory on what a scale and chords were, and then after that it was pretty much self-discovery. I used the internet a lot to expand my chord knowledge for example, while developing a lot of that by playing for bands and helping songwriters with their melodies and accompaniments. I also attended audio school in Florida where I studied Recording Arts.
Tell us about your new song and as an artist, what is your favorite part about it?
The chorus of the song ends with "never let loneliness lead you afar", where I'm basically leaving with the message of independent thinking. Our thoughts can be influenced by so much – tradition, peer pressure and lust being the main draws. So as someone who has had to maintain my independence of thought while living and working in various cities, I have found a lot of benefit to having that mental approach. I also love that I was able to explore a mix of reggae and world sounds.
What have you learned most about this business?
In terms of the music business, a lot of the work is definitely administrative. Record labels make a huge difference and being a one-man tiny record label for now, definitely have my work cut out for me. I work with other partners but it definitely is a ton of work that could affect your music-making time and focus if you're not careful.
What other projects do you have coming up?
I have quite a few collabs and features coming up with other artists. The music will be under the Wavehouse Interactive label imprint as I'm producing or writing most of them. There are tracks I'd also basically be featuring on with a verse or writing the song and featuring other acts. I also have a few more songs to release this year.
What is your best piece of advice for aspiring artists?
I'm not sure I'm the right person to give right advice since the industry is changing every day, I mean look at the most recent AI advancements, truly interesting. I can say that we're all in this together and you have to really decide to want this and be clear about what you want from the industry. Learn an instrument, it really opens up your mind. I've worked with artists who weren't lucky enough to learn piano, guitar, drums or anything, and they wish they did, at least to help them produce their own music. Other than that, I think it's easier to be yourself, whatever feels real to you.